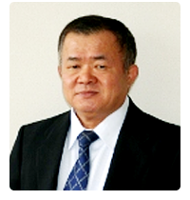 Thank you for visiting our homepage.
We are deeply appreciated with your support and guidance that help propel us to grow favorably from our establishment in 1973 at Japan and 1990 at Thailand. We always keep in mind the concept of "Monozukuri", which is "People think, People make, and People use". Going forward, our employees will jointly work to improve technology, to improve business, and to make sure that our company also contribute back to the society.
Moreover, recently in Japan, the role of Monozukuri and SME Enterprises has been changing. We also feel such trend and will continue to change. We need diversification, flexible thinking, human resource development, high level technology development, and collective strength to manage complex changes in order to work toward value creation and to properly satisfy our customer needs. Moreover, we need creativity and innovation spirit to be ready for globalization.
Furthermore, to pursue foundation of business, [ Quality, Cost, and Delivery ], and to fulfill customers' need, we have to challenge our core capability, the mold technology. From now on, we have to count on to stakeholders, mainly employees and customers, to achieve the answer to our organization needs.